Olimar's final smash

Captain Olimar's final smash move gets put under the microscope in today's Super Smash Bros Brawl update.
It's called End of Day, so named because in Pikmin on the GameCube, Olimar had to return to his ship before night time to avoid nasty wildlife (much like Robert Neville).
In Brawl, Olimar once again climbs aboard his ship and blasts off to safety. Fighters on the ground will be subjected to bulborbs and god knows what else. On reentry, the spaceship also causes an explosion which might do some damage.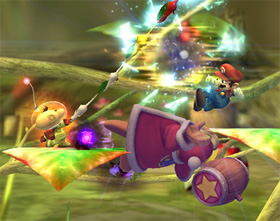 Stay cool Olly.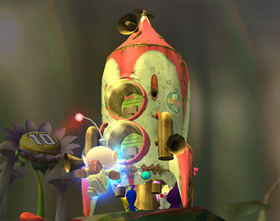 One and a half to beam up.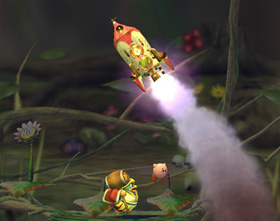 Ah I wouldn't have fit in there anyway.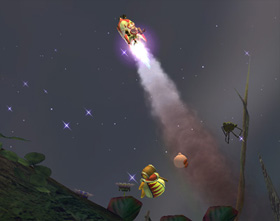 Don't forget to write!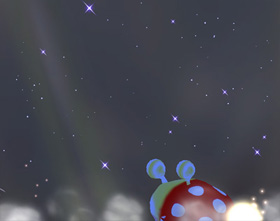 Space traveler, you broke my heart.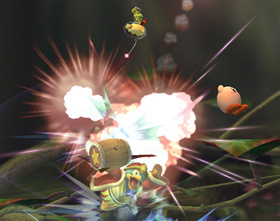 Cripes, I told you to fill her up.