Captain Olimar approaching

You could say we've been long overdue for a new character announcement in Super Smash Bros Brawl, and Sakurai delivers today. He comes in peace, and his name is Captain Olimar.
Olimar originates from the supercool Pikmin games. The Pikmin are tiny creatures plucked from the ground, like walking plants. They'll be helping Olimar out in Brawl too.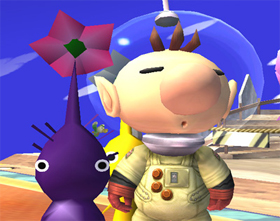 Is he asleep? Who knows!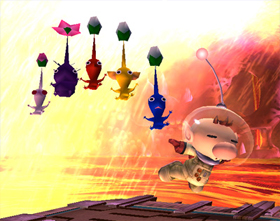 One small step for man, one hour walk for Pikmin kind.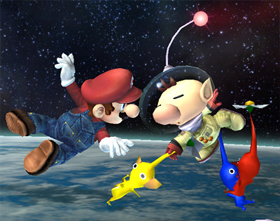 Greetings earth man, I bring gifts.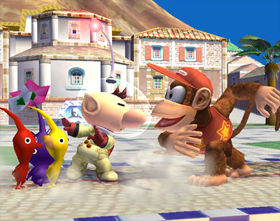 You may not eat these, monkey boy.
We're also treated to a theme, but I guess the music in Pikmin wasn't too memorable.