Cave Story 3D website update

In case you didn't realize, cult classic Cave Story is hitting the 3DS, in the form of Cave Story 3D. NIS' official website for the game has been updated to include character information, e.g. this: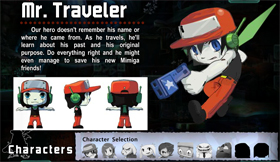 Even more impressive is the website's background music, ubercatchy. You can also change it to a trance version by clicking at the bottom right of the page.