CID the Dummy announced for Wii

In a press release earlier today, a new action platformer destined for Wii and DS was announced. CID the Dummy is under development by Twelve Interactive and will be published by Oxygen Games.
CID is a crash test dummy with a variety of fighting moves, including a head-butt that can break down walls. Apparently he can also climb, swing on ropes, burn things and bounce on springs. He's a real talent.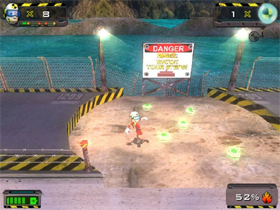 Go CID!
The gameplay is said to consist of fighting enemies, solving puzzles and using CID's acrobatics to escape dangerous scenarios.
You can expect to see CID on the shelves sometime during the second quarter of 2008.