Brawl's Classic Mode

Sakurai shows a bit of the Classic single player mode today, in the Super Smash Bros Brawl update.
In the classic mode you choose your character, a difficulty level, then bam, you're in. Your aim is just to clear each stage as you go, fighting whoever comes along. Each stage has a theme, the first stage is to do with Zelda, the third is all about Pokemon.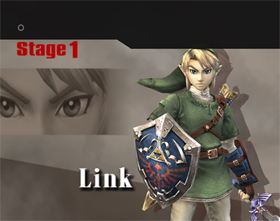 Hi I'm Link, 20m, GSOH. Would like to meet..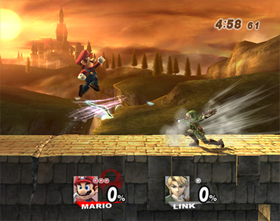 Eyyy, you coulda busted my face with that thing.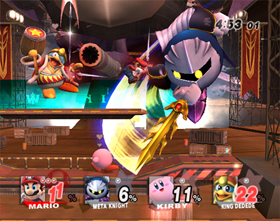 Giant Knight? Checkmate.
Each time you play you'll rack up coins. They're useful for something, but Sakurai's keeping that under his hat.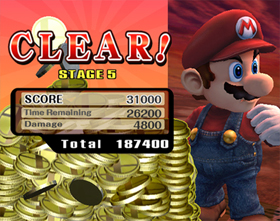 I can buy 550 pizzas with this.