Co-op events in SSBB

We've already heard about events in Super Smash Bros Brawl, but it turns out this time they can be played in co-op.
Sakurai says this game is great for two players, so grab your backstreet friend and get loud.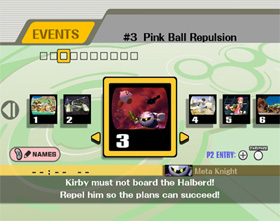 Kirby you're not invited.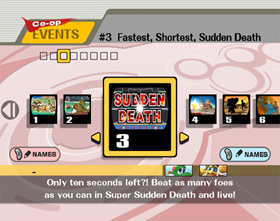 Live fast, die young.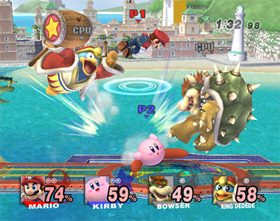 Superman's really let himself go.

Yea well at least mine has goggles.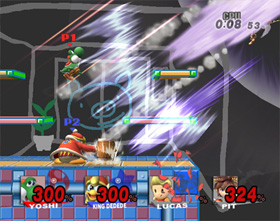 Close the door, there's a draft.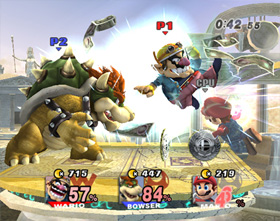 Wa-Haaa, now I can buy a real nose.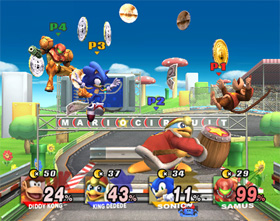 Get rich or die tryin'.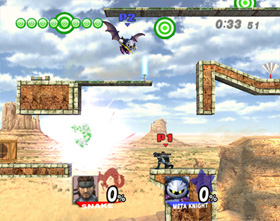 Don't shoot, I'm flying across.