Crash Bandicoot hummer promo

What's a good way to promote a game? Wii had smart cars, now Crash Bandicoot has a hummer to promote his new game Crash of the Titans.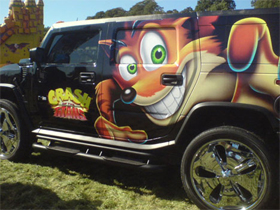 Crash's hummer
Remember though, if a stranger asks you to play with his wii in the back of a car, it might not be that great.