Diddy's got moves

Diddy Kong, newcomer to Super Smash Bros Brawl has an array of moves at his disposal as shown in today's update.
Firstly he has his Peanut Popgun, which fires peanuts. The power of the shot can be increased by holding down the fire button, but hold it too long and you'll get a backfire (giving you a bad time). If the shell breaks apart, a peanut will pop out which you can eat to recover some damage.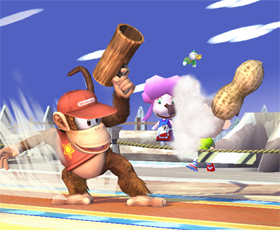 Peanut Popgun, aka a log.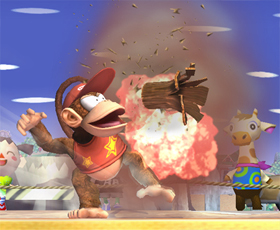 That's what you get for cutting down trees.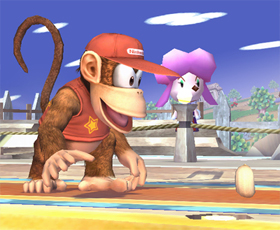 Stop, it's been on the floor.
Another move he has is the Rocketbarrel Boost, this can also be charged up. Holding left or right before you fire it, you can change the trajectory of your jump.

That thing needs a new exhaust.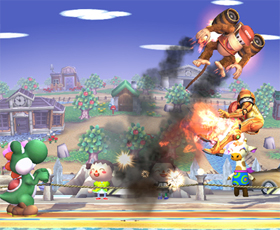 Diddy's new pollution.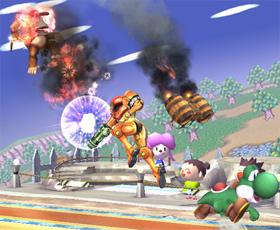 Tears before bedtime.