Diddy Kong's final smash

Newcomer Diddy Kong's final smash is described in today's Super Smash Bros Brawl update.
For this move the boosters and popguns go into overdrive, as Diddy flies around the stage causing explosions all over while rapid firing peanuts.
When the time runs out his rocket barrels will explode. Also peanuts that missed their target will be lying around on the floor for anyone to consume and regain some health.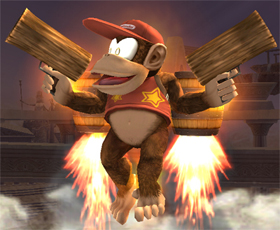 Sometimes monkeys can fly out your butt.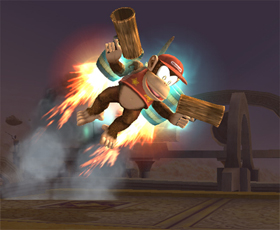 My feet are burning.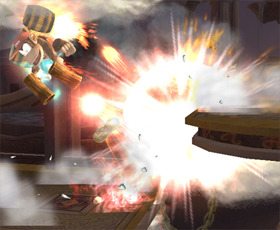 Rat-tat-tat, ka-boom-boom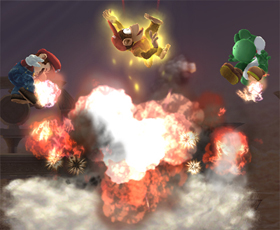 All good things come to an end.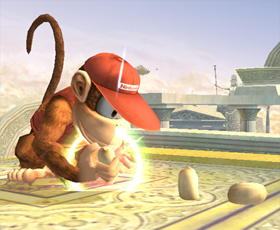 No one touch my nuts please.