Types of attack in SSBB

Several types of attack are available in Smash Bros Brawl, as you'd expect. Today Sakurai gives us the lowdown on these attacks and their controls.
The following is the standard attack, achieved by just tapping the attack button on its own without direction. It's fast, but likely not very powerful.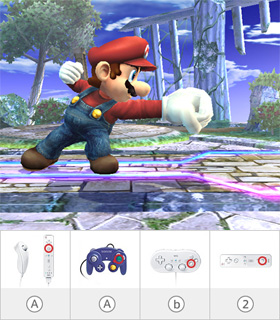 Standard attack.
Next we have a strong attack. This is done by tilting the stick normally in a direction and hitting attack. These types of attack have a longer range and are more powerful.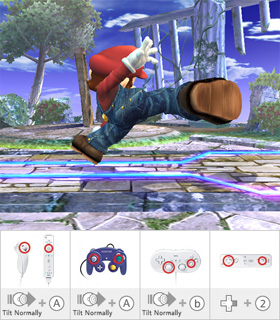 Strong attack.
Last up are the smash attacks. These badboys are done by tapping the stick quickly and hitting the attack button. Or if you're using the Wiimote on its side, you hold down both 1 and 2. These are the most powerful attacks, and can be charged up the longer you hold down the button.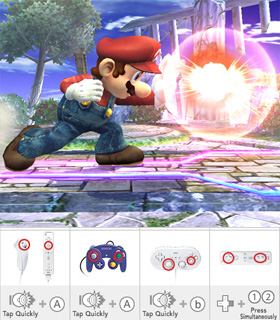 Smash attack.