Disney Infinity 3.0 Edition Officially Revealed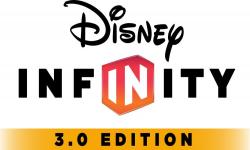 The Force is strong with this one...
Disney Infinity 3.0 Officially Revealed
The force is strong with this one...
Disney Interactive has revealed the next game in the Disney Infinity series in the page's of the latest issue of Game Informer. Disney Infinity 3.0 Edition will be available this fall for the Nintendo Wii U and will feature characters from the Star Wars Universe, the upcoming Pixar film Inside Out, and the return of Marvel and the Disney Originals. The game will launch this fall with the first Star Wars play set, Twilight of the Republic. The Twilight starter set, or play set depending on how you want to buy it, comes with Anakin Skywalker and Ahsoka and takes place just after Star Wars Episode II. In addition to the starter set, four additional sets were announced including two more Star Wars set, one based on the original film trilogy and one based on Episode VII: The Force Awakens, one new Marvel play set, which will feature Ultron and Hulkbuster Iron Man, and finally a set based on Pixar's upcoming film Inside Out.
Information is continuing to pour out about the game, so be sure to check back often for the latest news round up once we have more details. Let us know below how you feel about Star Wars being confirmed for Disney Infinity, and if you plan on picking this game up because of any of the newly added figurines or franchises.