Classic DK stage in Brawl

Donkey Kong is a classic arcade hit from 1981, it introduced the world to both DK and Mario. Sakurai has decided to include a part of it as a stage in Super Smash Bros Brawl.
The original game sees Mario climbing ladders and jumping across moving platforms to reach the top. This particular stage is the section you get 75 meters up from the ground.
Unlocking 75m: To unlock this stage you just have to use Donkey Kong twenty times in brawls.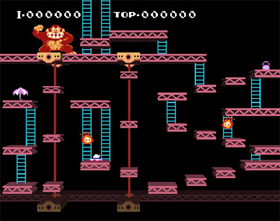 Those flames are a menace.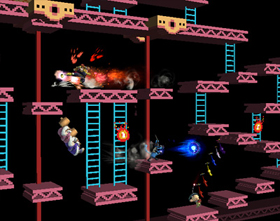 No! I'm not ready for the 3rd dimension!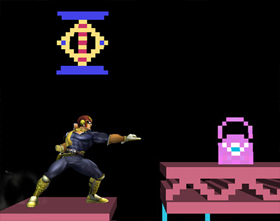 Come to papa.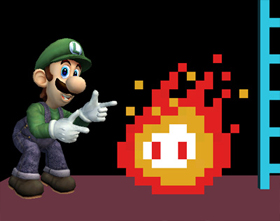 This is where the magic happens.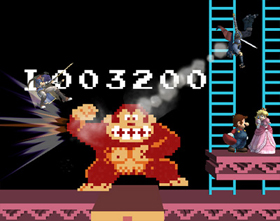 The years no doubt have changed me.
The original Donkey Kong game also appears in Masterpieces area of SSBB.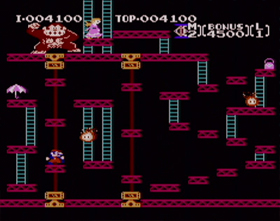 Don't forget my umbrella.