Donkey Kong's final smash in SSBB

I guess Sakurai got stuck in traffic, today's Super Smash Bros Brawl update is later than usual. Anyhow, it's Donkey Kong's final smash!
For his most lethal move, DK whips out the bongos and plays a tune, much like in Donkey Konga. Pressing buttons in time to the rhythm increases the destruction.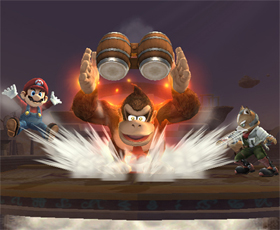 Mario loves phat beats.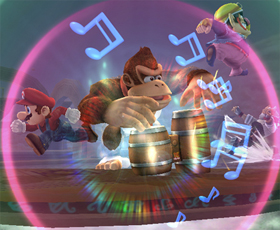 I'm leaving, jungle music stinks.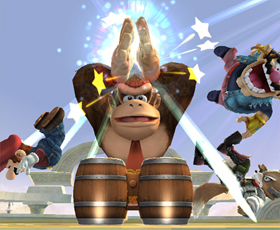 Wario: TAXI!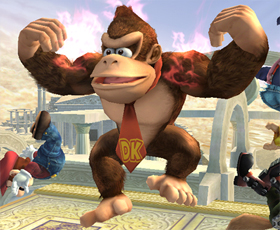 Ready to climb the corporate ladder.