Donkey Kong in SSBB
Yep, your favorite monkey Donkey Kong (probably, unless you like Ai-Ai) is a playable character in Super Smash Bros Brawl, so says Sakurai this morning.
Check out these screens of him in all his apely goodness.

Old habits die hard.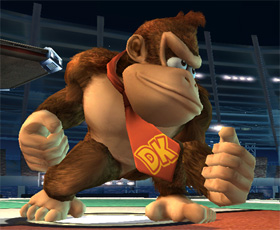 I lost my bat.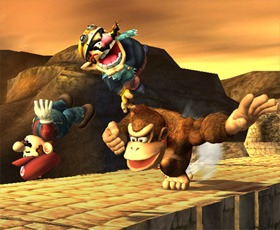 Getting late, time to go home.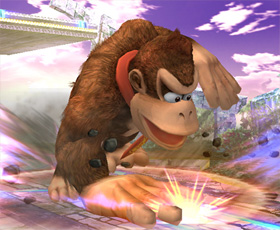 Show me the money!