Dr Wright assisting in Brawl

A new assisting character in Super Smash Bros Brawl has been revealed today by Sakurai. He's Dr Wright! No, it's not the guy from Trauma Center. It's not Phoenix Wright either. He's from... Sim City on the SNES.
I've not played it, so he's new to me. But he can pull up skyscrapers from nowhere, bam!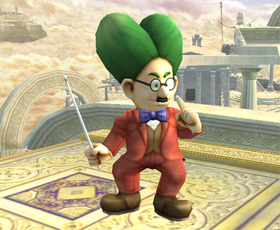 I forgot to dye the mustache green.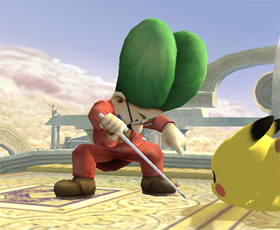 It's not what you're thinking.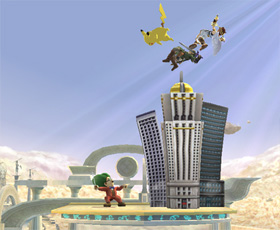 Planning permission granted.