Pixel art assist trophies in Brawl

Not all assist trophies in Super Smash Bros Brawl will be rendered in a 3D style. Some of them will be pixel art, like the sprites from Excitebike on the NES! Lakitu from the Mario series makes an appearance on his cloud as well.

Just like in E.T.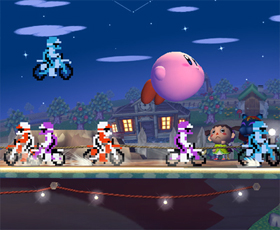 Nobody wins this race.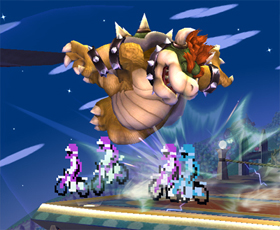 Get these things away from me.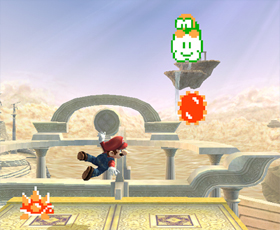 You're a real pest, you know that?