More on Excite Bots

On the Q2 release list you may have spotted a new game from Nintendo called Excitebots: Trick Racing. What's it all about? Details are still scarce, but at least we have a box art now.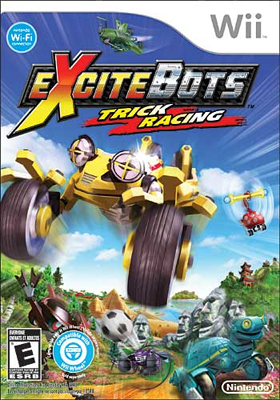 As you'd expect, Excitebots supports the Wii Wheel accessory. It claims to take the big air antics from Excite Truck and add mini-games and challenges into the mix. Things like shooting goals, throwing pies and playing poker.. while racing.
So it will be like Excite Truck, but weirder x_0.