ezGear's Wii Music accessories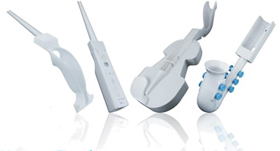 Keen to jump on the plastic shell bandwagon, ezGear are bringing out a set of accessories for use with Wii Music.
Conductor's baton / Drumstick.
Violin.
Saxophone.
This pack will be available in early December and is set to retail at $29.99, for which price you could probably buy a good game -_-.