Fifteen "Nindies" Announced for IndieCade 2014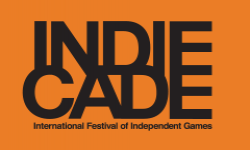 A glimpse into the future
Nintendo has announced the lineup for their indie showcase at this year's IndieCade, featuring fifteen games from some of the best and brightest coming to the Wii U and 3DS.
IndieCade 2014 will take place on October 10th through the 12th in Culver, California. In addition to the game showcase, Nintendo will also be holding a "Nindie" developer panel featuring Dajana Dimovska of KnapNok Games, Sean Velasco of Yacht Club Games and John Warner of Over the Moon Games. These developers will speak about their experiences bringing games to Nintendo platforms.
Nintendo will also be a part of IndieCade Night Games with a multiplayer Wii U featuring Sportsball and Runbow. The event will have prizes and giveaways, while supplies last. IndieCade will be open on Friday from 12-5 pm, Saturday from 12-6 pm, and 10-5 pm on Sunday.
For those of us unable to attend, Nintendo will keep us all up to date on Twitter using the hashtag #Nindies.
Affordable Space Adventures - KnapNok Games
The Fall - Over the Moon Games
Costume Quest 2 - Midnight City
Stealth Inc. 2 - Curve Digital
Swords & Soldiers II - Ronimo Games
Runbow - 13AM Games
Sportsball - TOO DX
Chariot - Frima
Beatbuddy - THREAKS
Woah Dave! - Choice Provisions
Xeodrifter - Renegade Kid
Shovel Knight - Yacht Club Games
Shantae and the Pirate's Curse - WayForward
Let us know if you're excited for any of these titles in the comments below and expect the latest news from IndieCade right here on Wii's World.