Castle Siege stage in SSBB

In today's Super Smash Bros Brawl update, Sakurai shows off a new stage titled Castle Siege.
The stage is an enemy castle based on the Fire Emblem world, but not taken from any particular game in the series. It's also under heavy attack, so best watch your back.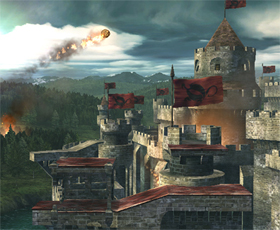 Time to get medieval up in here.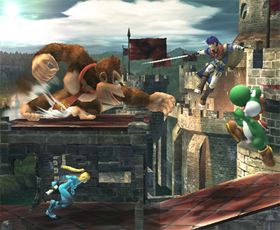 Dinos and monkeys and people, oh my.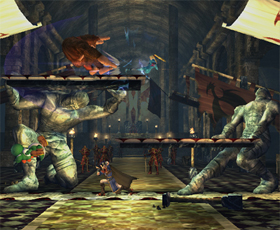 These things don't look safe to me.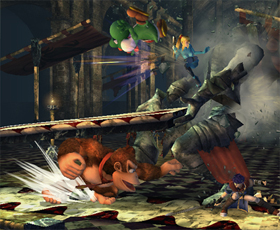 It's all fun and games until you get the bill.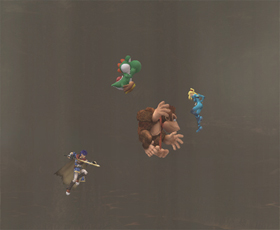 WTB parachute, PST.