Footstool jump move in Brawl

Sakurai shows us the footstool jump technique in today's Super Smash Bros Brawl update.
Much like Mario stomps on a goomba, it lets you jump on an opponent and springboard off them. This might be used to gain access to higher platforms, or to launch some aerial attacks. Allow Yoshi to demonstrate.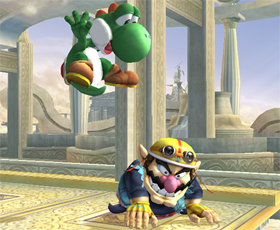 Wario lost a contact lens.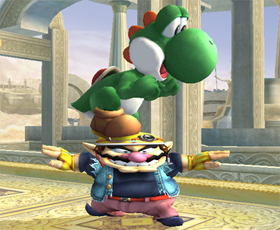 At least take your boots off.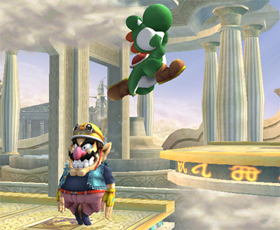 A smile costs nothing.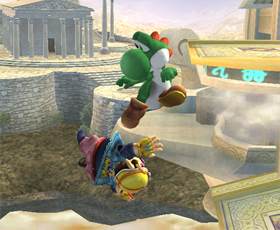 Wa-haa, what did I ever do to you..
In other major news, I just beat Super Monkey Ball 2. Unlucky Dr Bad-Boon, bananas will NEVER taste like curry. Not on my watch.