Frigate Orpheon in Brawl
The Frigate Orpheon is a new stage in Super Smash Bros Brawl.
Taken from the legendary Metroid Prime on GameCube, it's the first ship that Samus infiltrates.
In the background the Parasite Queen is in clear view for all. You'll also experience some power outages, leaving you in relative darkness. When a siren sounds, the whole stage will rotate 180 degrees (vertically).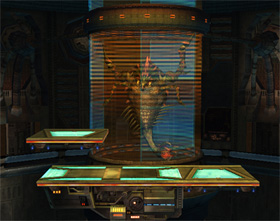 Aw let me out, I'll be good this time.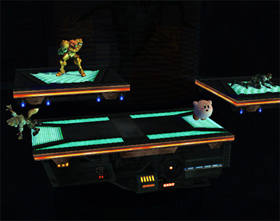 Anyone got coins for the meter?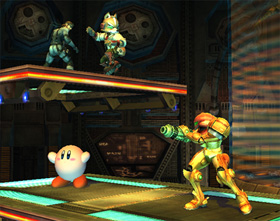 Well this is cosy. Maybe we shouldn't fight so much.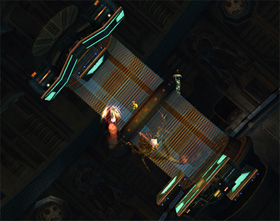 I didn't sign up for this.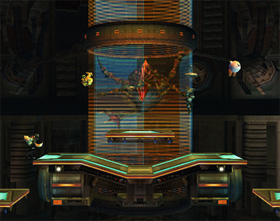 Tell my wife Hello.
There's also a tune from Mother called Porky's Theme.