Suda51 considering Travis trilogy

Goichi Suda (Suda51), the head of Grasshopper Studios spoke at a special event recently in Japan to help promote No More Heroes. He revealed that he would eventually like to do a trilogy based around the game's main character Travis Touchdown.
Despite not setting the sales charts alight in Japan (debuting at #40), No More Heroes is at least selling better than its forerunner Killer7 so far.
Famitsu magazine has seen fit to include it on their cover this week: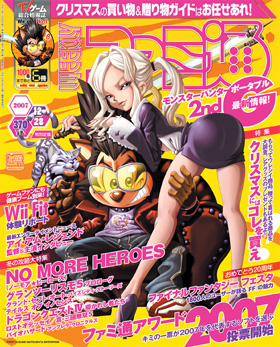 Looking good........... Travis.
No More Heroes will reach the US and Europe in February.