Golden Hammer item in Brawl

STOP! Golden Hammer time. Sakurai has revealed a new item in Super Smash Bros Brawl, the Golden Hammer.
Rarer than the bog standard hammer, the golden one is more powerful and allows you to swing it faster. Also, if you tap the button quickly you can float in midair.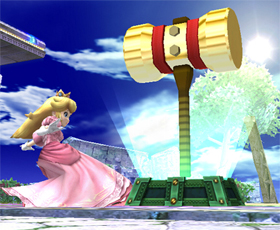 This will look good in my closet.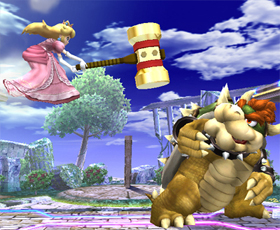 The abuse ends here.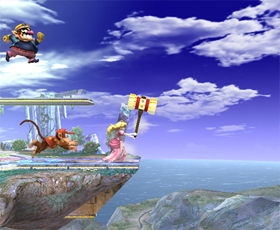 Uh-oh, looks like the end for good ol' Peach.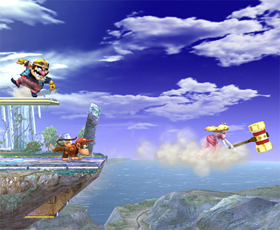 ZOMG I can float! Wait, I can always float.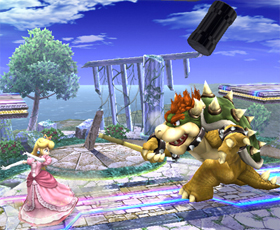 You sunk my battleship.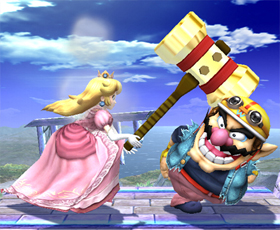 CLANG!