Gray Fox appearing in Brawl

There's another character from the Metal Gear series set to appear in Super Smash Bros Brawl. This one's an assist trophy though.
His name is Frank Jaeger, known as the Gray Fox. He looks freaky deaky, but he might just have a heart of gold. Stealth is his thing, he attacks in a slashing manner and is able to reflect projectiles.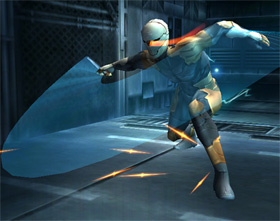 For the last time, I wasn't in X-Men ok?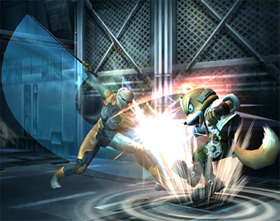 Animal cruelty, call someone.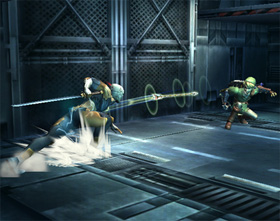 Bullets slide off me.

One view of Snake we don't need.