Today we take a look at the moves of Captain Falcon, in the Super Smash Bros. Brawl update. This heroic looking blue guy comes from the F-Zero racing series.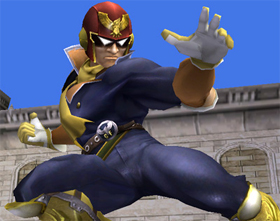 Flash! Oh-ohhhhhh.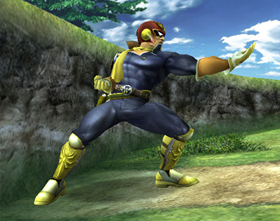 Yoga chills me out after a hard day's racing.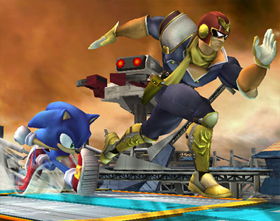 Johnny 5 is alive!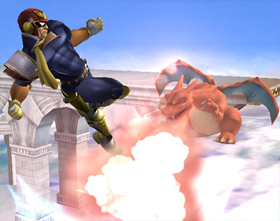 YEEESH! Who let this thing out?
How to unlock Captain Falcon
Play 70 Brawls
Beat Classic Brawl Mode on the Normal difficulty setting or greater in less than 12 minutes
Get Captain Falcon to join your party in The Subspace Emissary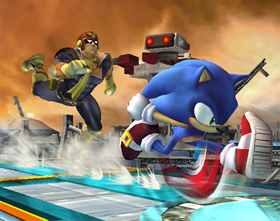 Puff, I'm getting too old for this.
Standard special move: Falcon Punch
CF's most famous move, the Falcon Punch is back! It's a heavy hitter.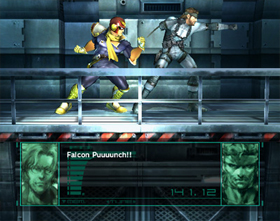 Come here beardo.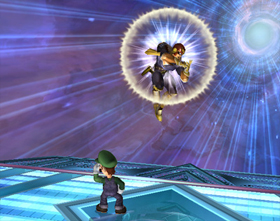 Tee-hee, he doesn't suspect a thing.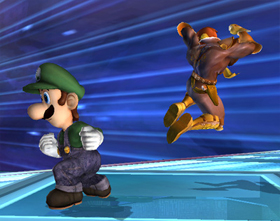 Just minding my own-a business.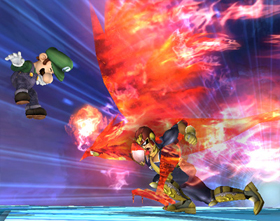 Excuse me, I think you're on fire.
Down special move: Falcon Kick
The direction of this kick changes, depending on whether you're in the air or on solid ground.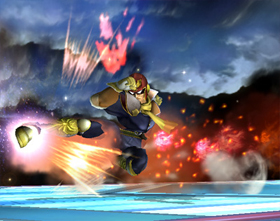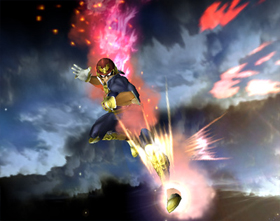 Final Smash: Blue Falcon
The Blue Falcon is CF's racing machine, for this move opponents get pulled onto a high speed racing track.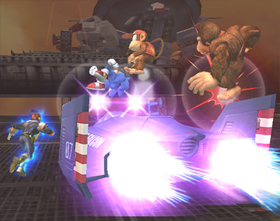 Hey I was in the middle of lunch.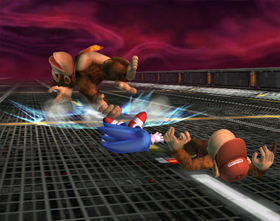 Hedgehogs and monkeys, the usual roadkill.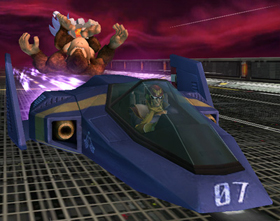 Beep beep, late for a meeting.