An icy final smash

Ice Climbers kick off the start of the week with their final smash, in the Super Smash Bros Brawl update.
The move is called Iceberg, and it does exactly what it says on the tin. Once the Ice Climbers get the smash ball, bam, a huge iceberg appears in the middle of the stage.
This has the effect of damaging opponents, freezing them in some cases, also making platforms smaller and more slippery.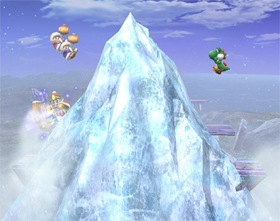 I am the mountain, I take no prisoners.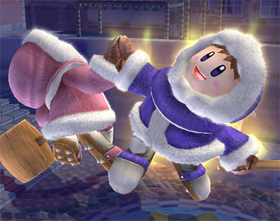 BFF.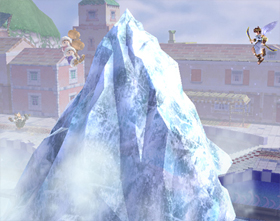 Cut the rope!

New Pork experiences a cold snap.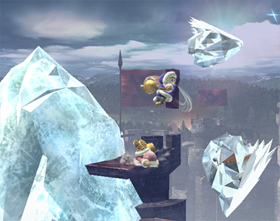 I'm not having a good time in here.