Ice Climbers back in Brawl

Well, this is kind of a revelation. A lot of people thought they were out, but the Ice Climbers are back in Super Smash Bros Brawl!
The Ice Climbers debuted on the NES in 1985. They come from an icy region and are dressed like Eskimos. The blue one is named Popo, while the pink one is Nana. Equipped with chunky mallets and ice attacks they're ready to rock your world.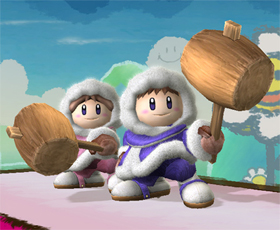 I feel overdressed.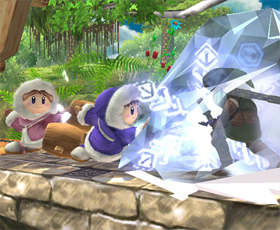 STOP! Mallet time.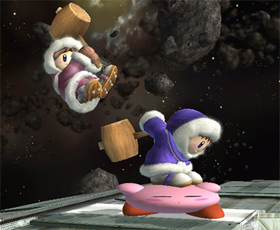 Give us your wallet.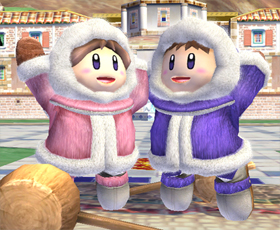 The supreme dream team always up with the schemes.