The Summit fears no man

The Ice Climbers' stage in Super Smash Bros Brawl is called The Summit (of Icicle Mountain).
It starts off as a calm fight on a mountain top, but soon you're hurtling down the slope at breakneck speeds - ending up in the ocean.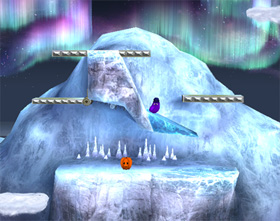 Halloween gets everywhere these days.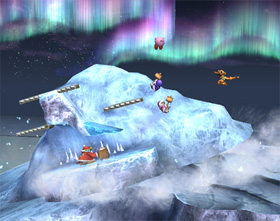 Fat Dedede breaks the mountain.

There's something wrong with its brakes!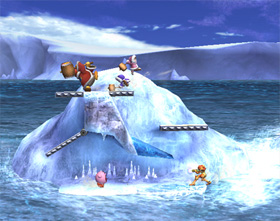 Great, now we're adrift.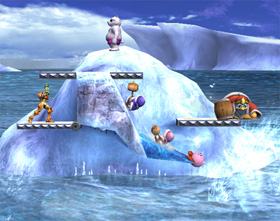 Private Cooly McBear, reporting for duty.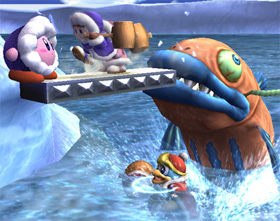 We gonna need a bigger boat.