Ike's Aether

Ike's up special move in Super Smash Bros Brawl is called the Aether. It's a 3 phase attack, first he throws his sword up into the air, next he jumps up and takes hold of it, lastly he plunges down with a slicing motion (that's the part where you move out of his way).
It's worth noting that as soon as he starts this attack, he won't move if you attack him. He'll still take damage but he won't flinch no matter what you do to him
Another special move he has is called Eruption. This can be charged up and causes an explosion of flames.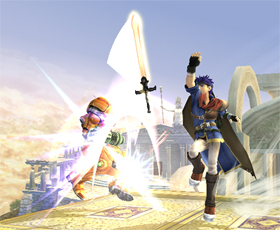 Shoot him in the ribcage Samus!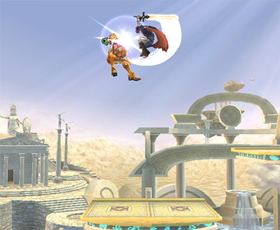 Where's your manners?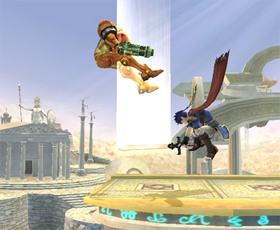 Ridley never treated me like this.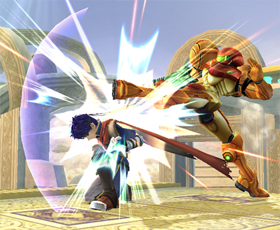 That's when it's time to kick some back.

So this is how forest fires start.