Kando making Wii games
Developers Kando Games are bringing two games onto the Wii. The first title is Rebel Raiders: Operation Nighthawk. When originally released for the PoS2 it was tenaciously average, so don't expect too much from this one. It will however sport updated Wii graphics and use of the Wiimote.
The second is an undisclosed action adventure game known simply as Deadline. Watch this space. We have got some cover artwork though.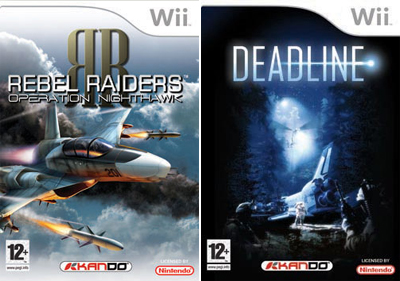 Boxy box arts from the canny Kando.