King Dedede shows up in Brawl

Warning! Challenger approaching in Super Smash Bros Brawl! It's King Dedede from the Kirby series. A lot of people seemed to predict this, although Mr X wasn't one of them.
Dedede is a big guy and wields a wooden mallet.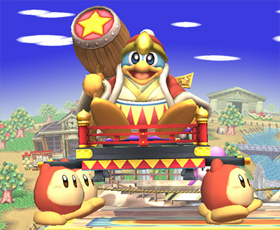 I wish they'd carry my mallet too.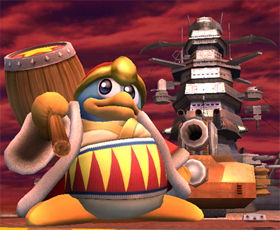 Hi-ho, it's off to work I go.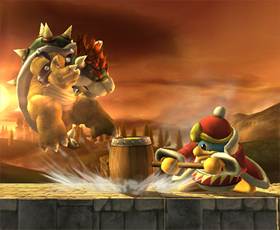 My toe!

Be careful, there are Sand People around these parts.