Dedede's brawl moves

Yesterday King Dedede from the Kirby franchise was announced as a playable character in Super Smash Bros Brawl. Today we get to hear about some of his moves.
Dedede's Up Special Move is called the Super Dedede Jump. He jumps a great height in the air and slams down hard with his hammer. While in the air he can't move around a lot, and when he lands he's vulnerable to attacks. But on the positive side, you can cancel the move in mid-air if you want to.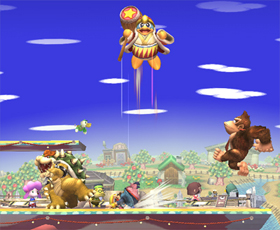 Is it a bird?? Yes.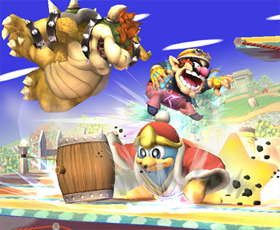 Disorder, chaos, anarchy: now that's fun!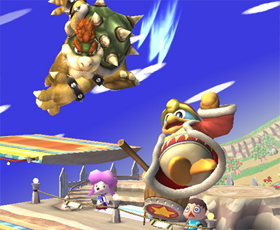 The switcheroo.
His Side Special Move is called the Waddle Dee Toss. This is where he pulls out Waddle Dee creatures and throws them, and occasionally other types.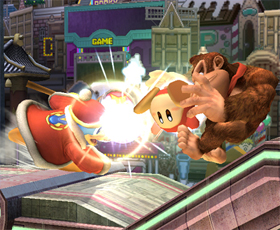 Feeding time.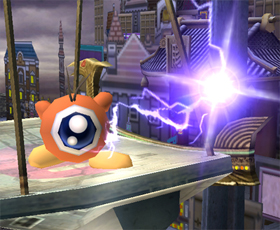 Waddle Doo means business.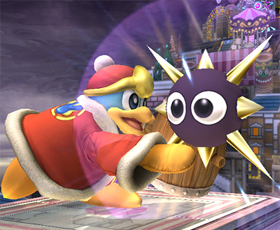 I knew something was sticking in me.
Lastly, Dedede's Down Special Move is the Jet Hammer. His mallet isn't as simple as it first appeared, using the control stick you can charge it up to be a real destructive force.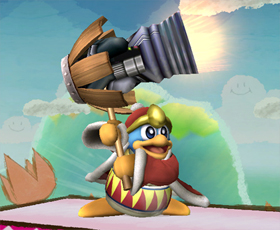 Thanks MTV, for pimpin' my mallet.

This is the end!