King Dedede's final smash

The Waddle Dee Army come out in force for King Dedede's final smash move in Super Smash Bros Brawl.
These Waddle Dees are faster than the regular ones though, if you don't take care you could get swept off the edge of the screen. There are also some spiky Gordos in there for good measure.

Ladies and gents, silence please.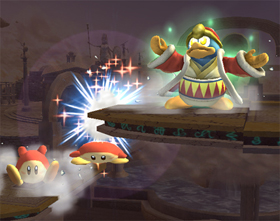 Another week of service and I'm retiring.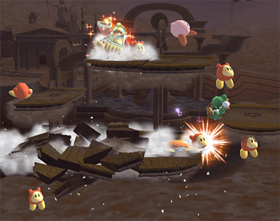 Carnage!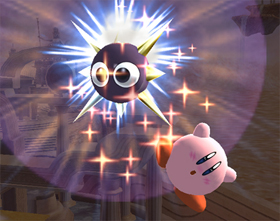 I told you not to call me any more.