Kirby cooks the competition

If you've seen the promo video clips for Super Smash Bros Brawl you'll already know this, but here's Kirby's final smash move.
Kirby dons his chef hat and puts his enemies into a cooking pot. Spicy!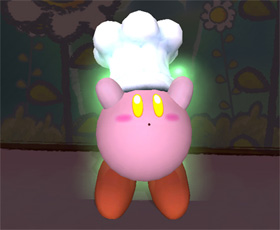 Wicked chefs never die.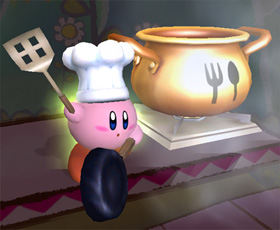 Sex cauldron?! I thought they shut that place down.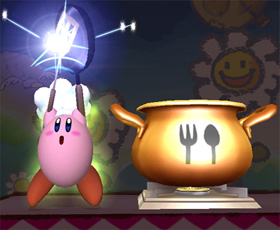 Come and get it.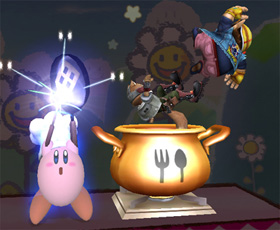 Wa-haaa, foiled again.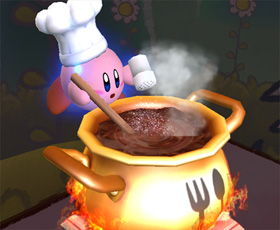 Looks terrible, better add salt.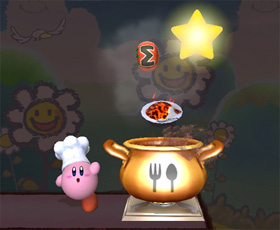 Is that a spicy curry?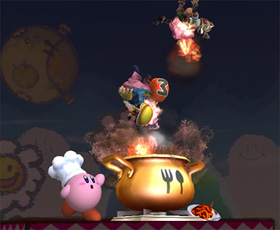 Thank you, come again.