Link's moves in Brawl

It's all about Link's special moves today in the Super Smash Bros Brawl update.
The Link in Brawl is modeled after the Twilight Princess game, so he's a little different than before. He's got an array of weapons to use, like his bow, sword, bombs and boomerang.
He's also got his clawshot, which can be used to do tether recoveries once over the edge of a platform. The clawshot automatically finds the nearest ledge so aiming it won't be hard. It does have a limited reach though.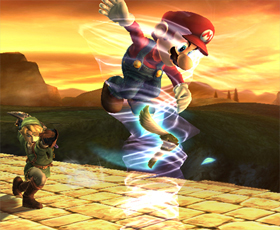 Let's twist again, like we did last summer.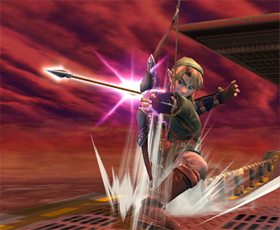 I can almost hear Snake laughing.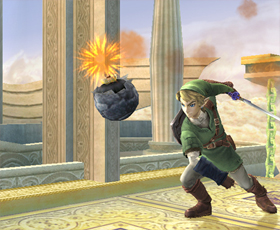 Could've at least taken the plastic wrapping off.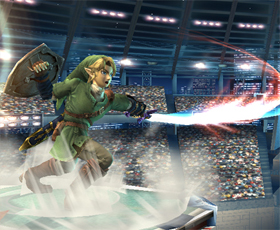 The crowd love fireworks.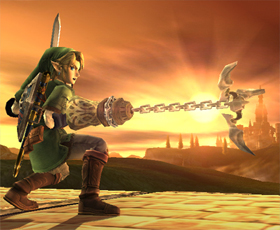 Grabby grabby.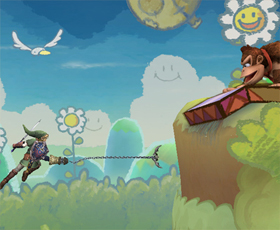 Sometimes size does matter.