Little League Baseball 08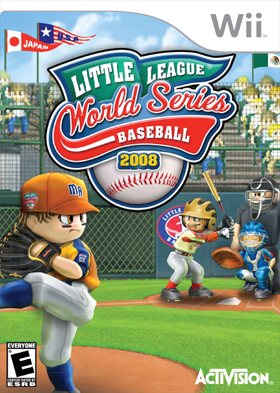 In a press release earlier today, Activision announced a new sports title for Wii and DS: Little League World Series Baseball 2008. Activision's Dave Oxford said:
"Little League baseball fans, players and families simply haven't had a video game made just for them, so our goal is to fill this niche. Creating this game with the Little League organization has been a pleasure and we look forward to paying homage to the three million Little League players around the world today".
Features:
Batting, pitching and fielding.
8 US teams.
8 International teams.
Deep character customization.
World Series Mode + skill-based challenges.
Wiimote motion controls used.
Some screenshots are already available. Little League 08 hits store shelves on August 5th, 2008. Be sure to mark it in your diary.