Lucas picking fights in Brawl

Warning! Challenger approaching! Lucas from Mother 3 (released only in Japan) is a new fighter in Super Smash Bros Brawl.
In case you're not familiar with him (I know I'm not), he uses psychic abilities to fight.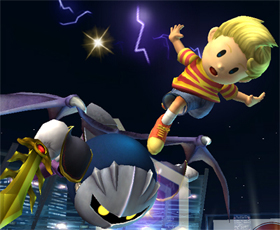 Always look eye, Daniel-san.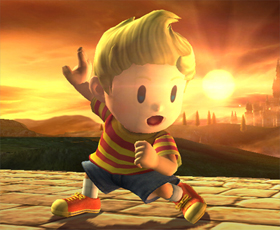 Let's go surfing.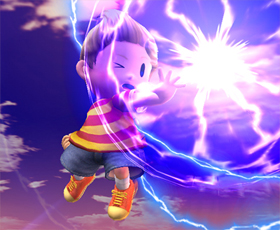 Join the dark side.

Fetch, boy.