Lucas' special moves are made known today in the official Super Smash Bros Brawl update.
Originally seen in the Mother 3 game, Lucas has psychic abilities as well as some physical tricks up his sleeve.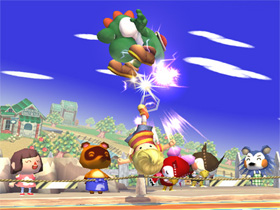 Sometimes you need a kick up the wazoo.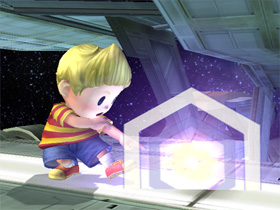 Lucas really loved his Gamecube.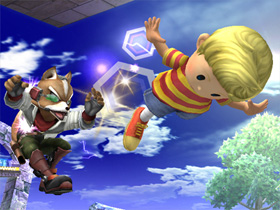 Hey come back here, I want my money.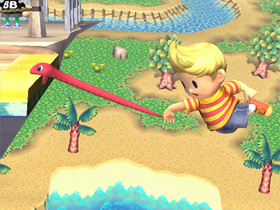 C'mon, we've got an appointment with the vet.
Side Special Move: PK Fire.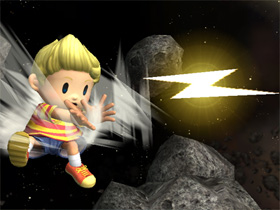 Ha-do-ken.

Things aren't going my way lately.
Standard Special Move: PK Freeze.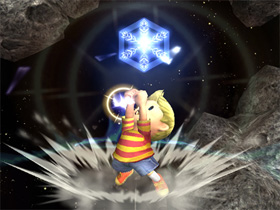 It's getting hot in here.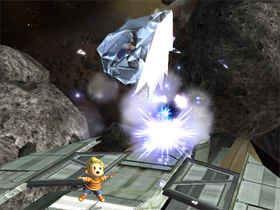 What have I done to deserve this..
Up Special Move: PK Thunder. This is a good move to use for recovery, and also has some value as an attack.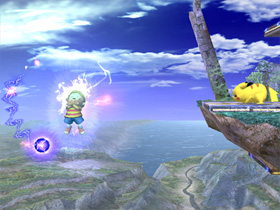 My mind is glowing.

Pika?
Down Special Move: PSI Magnet. Lucas can use this move to absorb projectiles and other attacks to recover his own damage.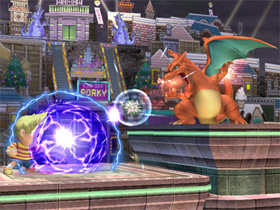 These New Pork kids just won't die.