Lyn's assisting in Brawl

Here's a new assist trophy in Super Smash Bros Brawl, it's Lyn from the Fire Emblem franchise.
Lyn comes packing a classic Japanese sword, and she knows how to use it. Grabbing your enemies will make it easier for her to slice them up.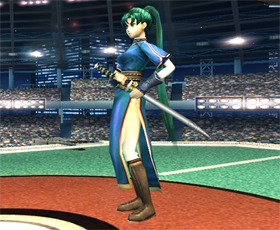 I'll cut you open like a tin o' beans.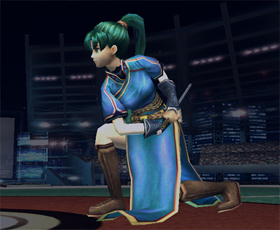 Damn, I keep stepping on this thing.

1) Vanish. 2) Flash. 3) ????. 4) PROFIT!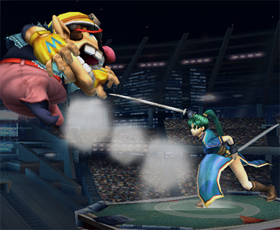 Squeal piggy!