Manaphy breaks hearts in Brawl

Manaphy is a Pokemon all set to appear in Super Smash Bros Brawl. One that comes out of Pokeballs that is, it's not playable.
Its attack is unique, Manaphy performs a "heart swap", which means players temporarily swap bodies and start fighting as their opponent's characters. Your damage meter is still your own though, before you get any bright ideas about jumping over the edge.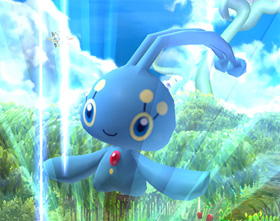 Sunshine, lollipops and... rainbows!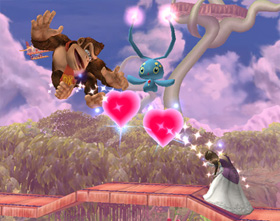 I now pronounce you monkey and wife.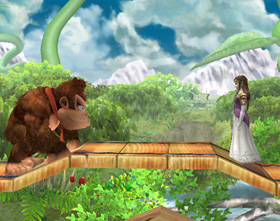 You may kiss the bride.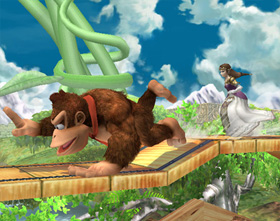 No wh3y, she's mugly.

You forgot your tie press!