Mario Kart online system
Nintendo of Europe has put up some information and screens detailing how the online aspects of Mario Kart Wii work.
You can go online through the Wi-Fi connection either on your own, or with a friend playing on the same console. You have three main options: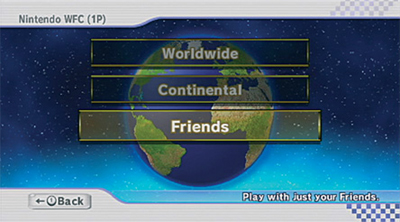 Worldwide - Battle random players anywhere in the world.
Continental - Go against players in your region (may be better for lag).
Friends - Race only against people you know.
Once connected you'll either join an existing race, or join a group of people who are also looking. Up to 12 players can take part in a race.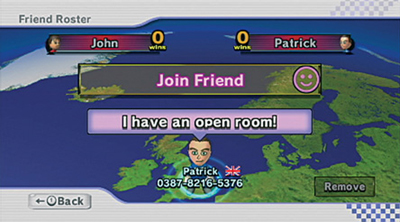 To add a friend to your list you'll first need to swap Friend Codes. Once in the Friends section you can either create a new room or join one already made. You'll be able to chat, but sadly only using predefined phrases, not free text chat like was previously thought. The room's host chooses the race settings, the track is decided by player votes, then off you go.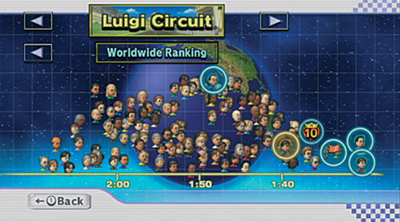 Mario Kart Wii also has its own channel that you can install. This allows you to check up on certain things without needing to insert the game disc.
The Ranking option lets you view each track's stats and how you stack up against friends or worldwide players. You can also download ghost racers to play against, either of the very best players or those slightly faster than you, allowing you to improve slowly.
Competitions are another aspect of this channel. Nintendo will invite players to race on a regular basis.
Release dates for Mario Kart Wii are summarized below:
Japan: April 10, 2008
Europe: April 11, 2008
US: April 28, 2008