Mario and FLUDD together again

After helping Mario escape the death penalty on Isle Delfino, you might have thought you'd seen the last of FLUDD. Think again, he's back for a Brawl!
If you're unfamiliar with Super Mario Sunshine, FLUDD is a water spraying machine with a variety of nozzles. Mario carries FLUDD around on his back, like Luigi with the vacuum, only more manly.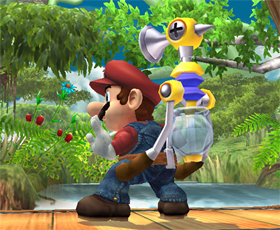 MA-RI-O STOP EA-TING.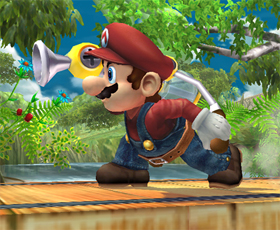 FLUDD likes flowers.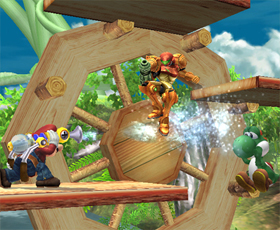 Thanks for washing my boots.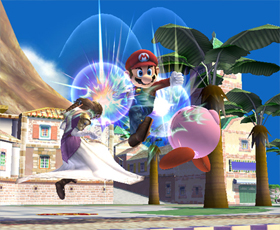 Mario, Mario, woman beater, bubblegum eater.