Master Hand back for a Brawl

Master Hand is back in the fray, as shown in today's Super Smash Bros Brawl update from Sakurai. If you played Melee, you'll already know him, he's the boss waiting at the end of Classic Mode. You can also expect him to make an appearance in the Subspace Emissary.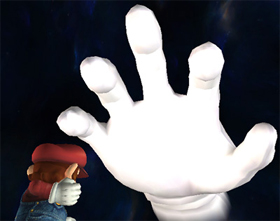 Where's the rest of him?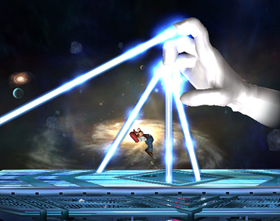 My thumb laser's broke.

This can't be good.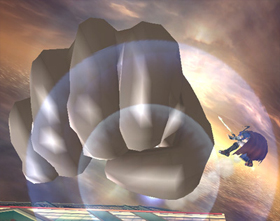 Lights out!
That's not all though, let's introduce the left arm of the business: Crazy Hand! He walks differently and has a few different attacks up his sleeve.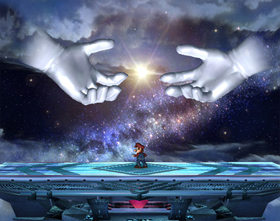 Go west! Life is peaceful there.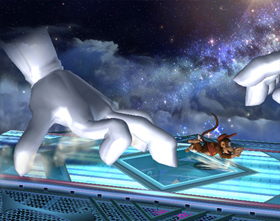 Help, this guy's on something.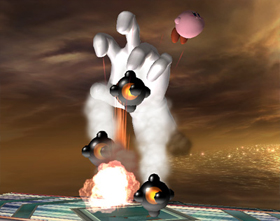 You'll kill us all you crazy fool.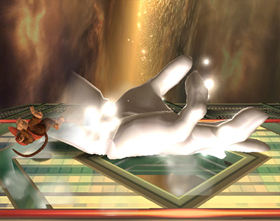 Call for backup, hand down!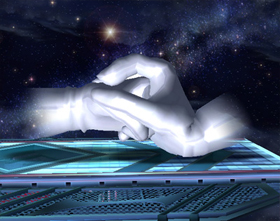 Someone's dead meat.