Meowth in Brawl, that's right!

Meowth will be one of the Pokemon flying out of the pokeballs in Super Smash Bros Brawl, as confirmed today by Sakurai.
Once he appears, he unleashes a slow barrage of... coins. Whaddya know.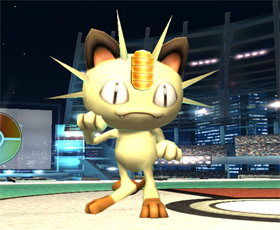 Prepare for trouble.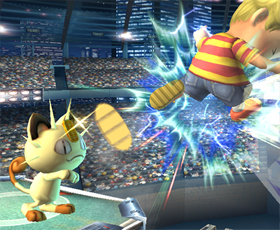 Coins up the wazoo.

Where's Team Rocket when you need them.