Meta Knight screens

Just a few pictures of Meta Knight in today's Super Smash Bros Brawl update.
He wears a mask, a cape and wields a high speed sword. Underneath his cold hard exterior is a child that longs to learn. And underneath that is a rapist.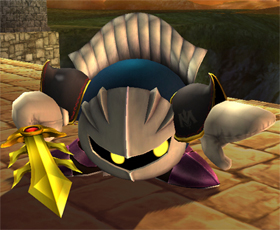 Can y'all handle THIS?!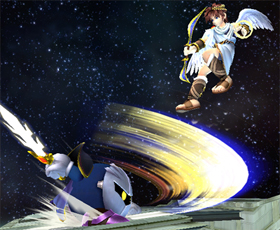 Stabbin' people with my hobo knife.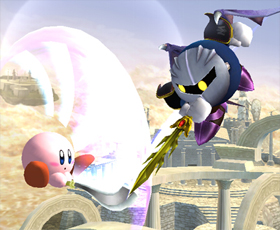 This bubblegum's got a weapon!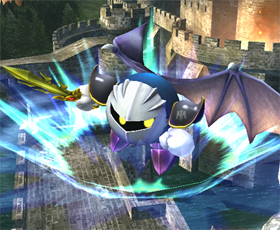 Took 3 hours to engrave this horn.