Meta Knight's moves in Brawl

Meta Knight steps into the spotlight again today for the official Super Smash Bros Brawl update.
First things first, here's his tune Kirby: Meta Knight's Revenge. This is a jazz reworking of some music from Kirby Super Star. Nice.
Time for some special moves. MK's standard special move is called the Mach Tornado, where he spins around at high velocities much like a blender. If you tap the button you can also rise off the ground a little.

You spin me right round, like a record.
Side Special Move: Drill Rush.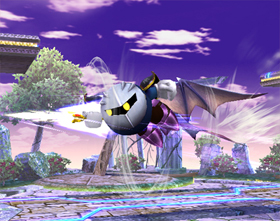 To infinity and beyond.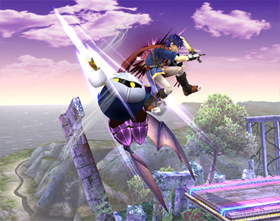 This time the baby's kicking you.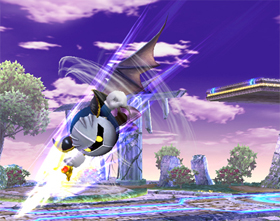 Pull up!
Up Special Move: Shuttle Loop.

Time to get stabby.

A hero's work is never done.
Down Special Move: Dimensional Cape. Meta Knight has the ability to teleport himself. You control where he reappears with the control stick.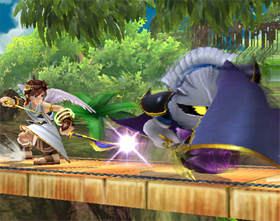 Now you see me.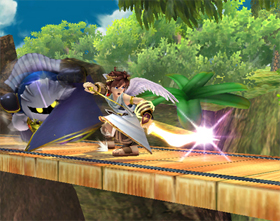 Now you don't.

Pop in the eye.