Miis going to the olympics

A playable demo of Mario & Sonic at the Olympic Games has been going around Australia on the "Wii Connection Tour".
The character selection screen (see below) now suggests Miis can be used in the game.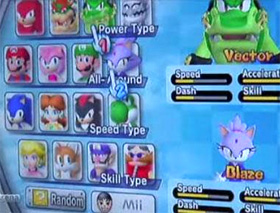 Mii.. two.. one.. GO!
If you've ever wanted to race against Sonic, this is probably as close as you'll get.