More Conduit news coming soon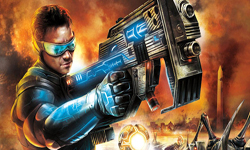 Danger, High Voltage
In a little Q&A session with fans, High Voltage Software revealed a few bits of information, including the future of their Conduit FPS series and other games that were announced but have yet to see the light of day.
We haven't forgotten about Conduit over here... I would expect some new Conduit-related news before the year is out.
---
Question: What about some original HVS games I've heard about, like The Grinder and Animales de la Muerte?
Answer: As usual, there are things we're not ready to talk about... but you may be pleased to know our strategy moving forward calls for a greater proportion of original IP games.
Vague info there, but maybe we should expect a new Conduit on Wii U. Would you welcome another game in the series?