Mr Resetti appears in Brawl

Another assist trophy has been announced for Super Smash Bros Brawl. It's Mr Resetti of the Animal Crossing franchise, and he looks angry.
He comes equipped with a hard hat and pickax, but his favorite thing to do is bust out a lecture. Something tells me he's not going to be well liked.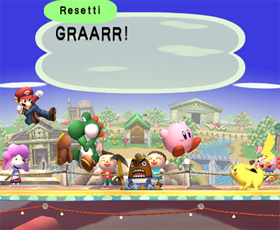 STOP! Lecture time.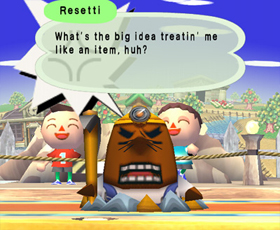 Assist trophies have feelings too.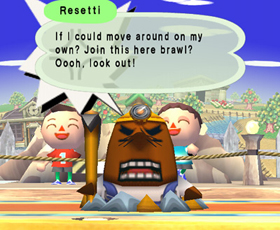 You tell em Resetti.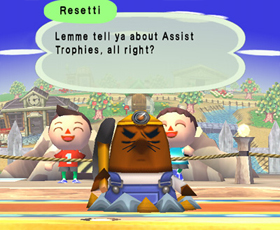 Alright.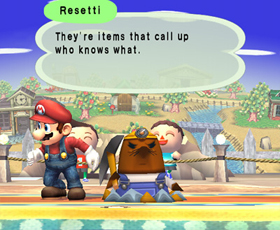 Oh cool.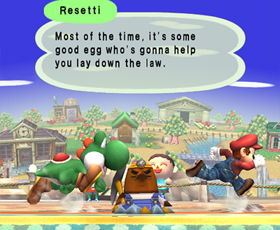 Yea but sometimes it's a lecturing mole.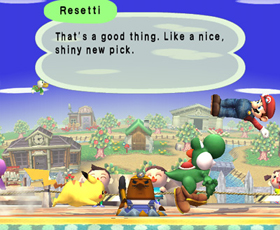 Can we do this another time Resetti?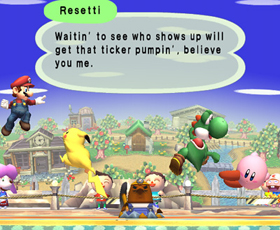 We're in the middle of a brawl right now.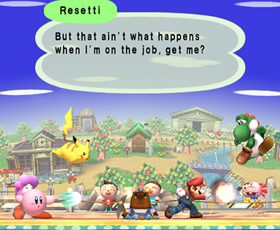 Resetti, this is dragging on.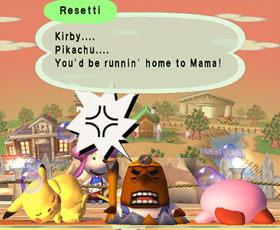 We're out of time.